Custom Face Pillow Personalised Photo Pillow Christmas Blackboard MiniMe Pillow Gifts for Christmas
About the fabric:
The fabric is made from100% high quality spun polyester!
Individually cut and sewn by hand.
When ordering more than 2 pillows, please follow the steps below:
1. Upload the 1st picture, choose the right size and click 'add to cart'.
2. Go back to the page for custom pillow.
3. Upload the 2nd picture and click 'add to cart' again.
Note: Only one face on each pillow. Example photos don't turn out well: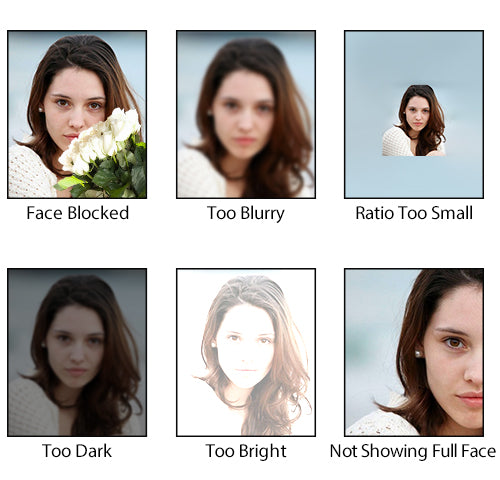 2712 PCS SOLD
Custom Face Boxer Shorts Heart Gift For Him - Online Preview
1690 PCS SOLD
Custom Face Lover Boxer Shorts Funny Gift For Him
870 PCS SOLD
Custom Colorful Hearts Face Boxer Briefs Valentine's Day Gift for Him
YOU MAY ALSO LIKE
0

1

2

3

4

5

6

7

8

9

10

11

12

13

14

15

16

17

18

19

20

21

22

23

24

25

26

27

28

29

30

31

32

33

34

35

36

37

38

39
Here Is What Our
10000+

Customers Are Saying
Boyfriend loved these boxers .Because it really great that get faces on the boxer! High quality print and boxer material.
Abby / Facebook
These boxers are adorable, and super thick and cozy! It have a good quality, The Shipping is super fast and I couldn't be happier! The packaging is nice too. I Love so much.
Cavin / Instagram
Amazing socks, great quality for the cost! It looks exactly as shown on the picture online.Thank you!
Alfred / Instagram
They are absolutely adorable and my order came extremely fast. the shipping is so fast , Highly recommend not only the product but this shop. Excellent!
Silvia / Facebook
I love these boxers! They have a good quality , these boxers are adorable and I'd recommend them for sure! I expected order the boxers next !
Daniel / Facebook
No only I absolutely love the product and is good quality. Also the response from the Company was outstanding. I will buy more products from them.
Jenny / Facebook
Got these boxers and they turned out amazing! We couldn't be happier and he loved this, such a cute, fun and creative gift! Thank y'all, they are perfect!
Queen / Instagram
Items are EXACTLY as shown! I I also appreciate the sellers because when I had a question, they answered super fast & they were incredibly nice with my dumb questions lol Will be buying from this shop again!!
Bella / Facebook
These are awesome and they come earlier than expected yay ! I will be happy!
June / Facebook
Shipped quickly and was exactly as described. Made for a great gift!
Nicky / Facebook
I m so glad I ordered thesocks! The seller responds promptly and is very friendly, making the ordering process a breeze. Great gift!
Sabrina / Instagram
This gift was so good and this is a direct quote from him "Thanks so much it really works great! Highly recommend!
Romi / Facebook
This product is amazing. Definitely recommend. Quality is great. If you send a picture that is not high enough quality, they will ask you for a new one.
Karen Holden / Facebook
Excellent gift, socks quality is better than anything I have bought at the store. Well made!
Natasha / Facebook
I love my new socks !! I am so happy with the way they cropped my photos and these snuggies are amazing. I love them!
Kitty / Instagram
What an awesome boxer ! It is very comfortable. This was such a fun surprise for my boyfriend. Highly recommend this store!
Sunrose / Facebook
The boxer fits perfect and material is super soft! Thank you for fast delivery .
Arrimy / Facebook
These socks look so cool, there comfortable and received them very quick!
Kim / Instagram
These socks are good quality and very quick processing too! Thanks!
Quynh juyice / Facebook
I highly recommend this shop to anyone. The prices are affordable and the quality is of a very high standard. I am very pleased with my purchase and cannot wait for the next sale! Thanks so much
Ballo / Instagram